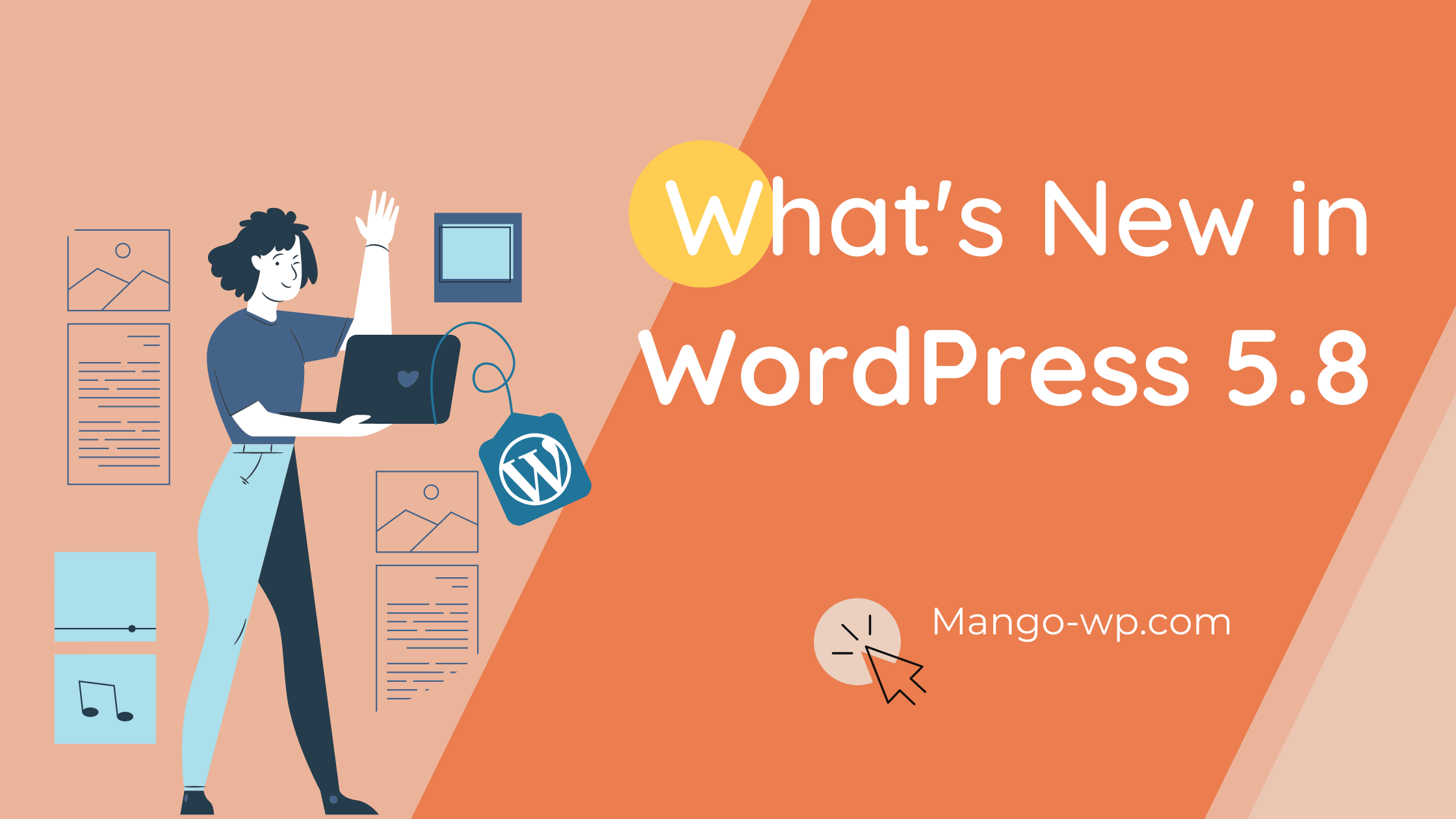 The much-anticipated update of the platform, WordPress 5.8, is scheduled to be released on July 20th, 2021. This version includes several new features that will give admins more control over their websites. In this article, we'll show you what's coming in WordPress 5.8.
1. Supports WebP Images
The most exciting feature coming on the CMS platform is that it will now support WebP images as you would a JPEG or PNG image.
WebP images are around 30% smaller on average than their JPEG or PNG equivalents, resulting in sites that are faster and use less bandwidth.

Currently, WordPress doesn't support WebP images and users see an error when they try to upload a WebP image.
After the WordPress 5.8 update, you can save WebP images in your media library and use them.
However, this version of WordPress will not convert your PNG and JPG files to WebP images, so you'll have to do it on your own. You can use an image editing tool supporting WebP, such as Squoosh by Google Chrome Labs, the batch image converter XnConvert, a popular image editor like GIMP, and many others.
2. Introducing Template Editor
WordPress 5.8 will ship with the new template editor. It is a step towards creating a full site editing tool using the block editor, which means you can expect it to get better with future releases.
You may use the template editor to create and store templates for your WordPress website, which you can use later for any post or page.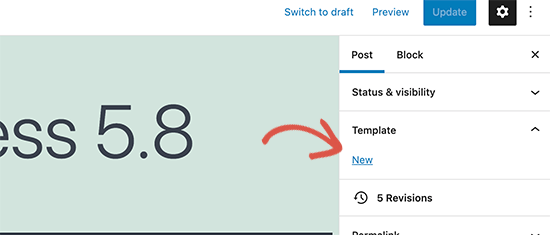 The function is optional, and theme creators and users will be able to turn it off.
3. Gutenberg Blocks As Widgets
Ever thought of using a Gutenberg block in a widget? Well, with WordPress 5.8, you can!
Another part of Full Site Editing is the availability of Gutenberg blocks as widgets. This means you can use any Gutenberg block in the customizer as a widget.
This will bring greater flexibility and control over designing a header or footer with widgets.
You will be able to add any block to any widget area in your theme via the Customizer (Appearance > Customize).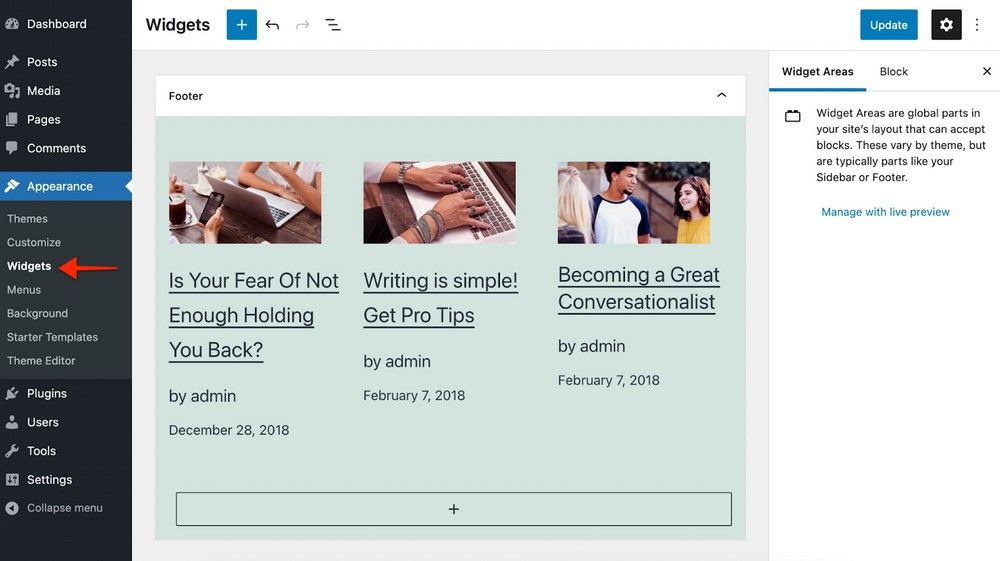 Blocks as widgets will bring the flexibility of the block editor to your WordPress sidebar widgets. You'll be able to use colors, spacing, typography, and other design tools without installing any plugins.
This widgets screen has been redesigned to be block-based, just like posts and pages.
If you still want to use old widgets, that's okay too. You can turn off this new feature by using the Classic Widgets plugin. Simply install and activate the plugin and it will disable the new Widget Blocks feature.
4. New Functionality in the Gutenberg Block Editor
There are a number of new features to Gutenberg blocks and the block editor. Following are some of the editor improvements coming in WordPress 5.8.
4.1. Nested Block Selector
The block editor now provides a permanent toolbar button that selects a parent block easily.
Just click on this button and you'll switch to the parent item. This is very helpful for quickly navigating through blocks while editing content.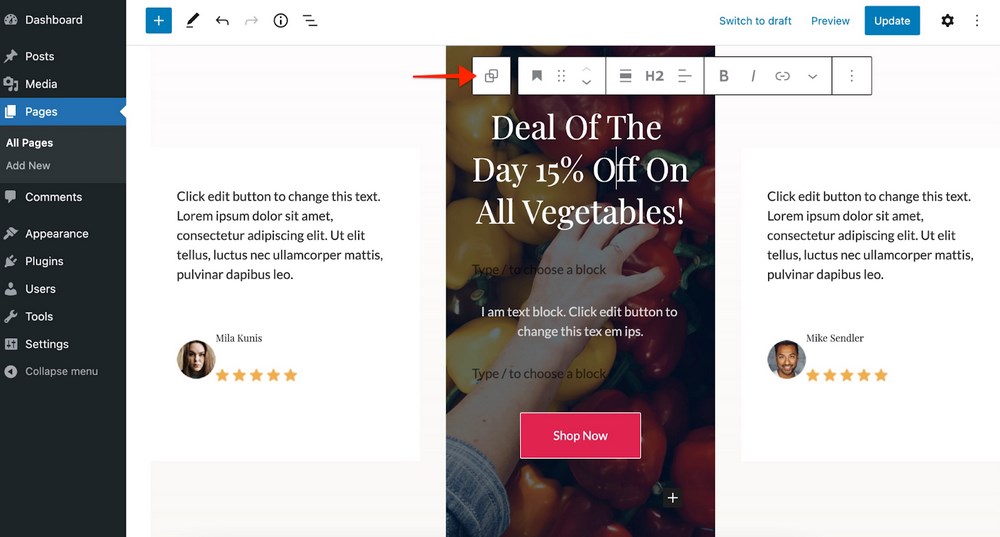 4.2. New Block: Query Loop
WordPress 5.8 brings a special new block called "Query Loop." This block allows you to "loop", or display continuous lists of posts according to different query parameters and visual configurations.
You can display lists of posts or pages based on categories, author, specific keywords, and other criteria.
4.3. Improved List View
WordPress 5.8 will come with an improved list view panel. It will show you the complete list of blocks in your post or page.
This would make it easier for users to move to a specific block in more complex layouts. For instance, if you have multiple paragraphs in a specific column then you can navigate using the list panel.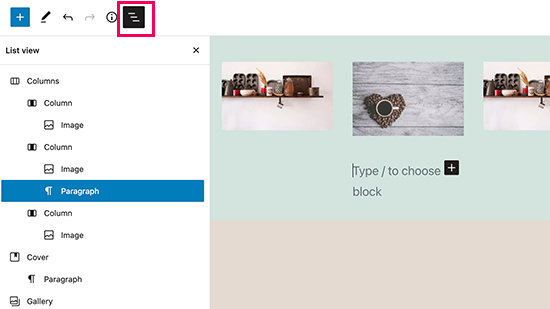 4.4. Duotone Effect for Images and Media Blocks
Another exciting upcoming feature in WordPress 5.8 is the Duotone filters. You'll be able to use these filters over your media blocks like images, galleries, and cover images.
It comes with a few presets and you can create your own by choosing the colors you want to apply.
Duotone filters applied on an image in WordPress 5.8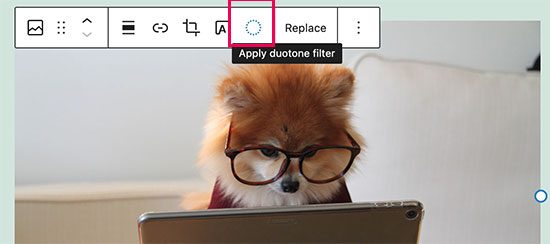 Other Changes
Here is a list of few other changes you will find in WordPress 5.8:
Pattern Suggestions in Add Block Panel
More color options to choose text, background, and link colors.
New option to adjust padding among columns.
New gradient background option for table blocks.
Dropping support for Internet Explorer 11.
This article gave you a glimpse into what's coming in WordPress 5.8. Let us know what features you find interesting and what you'd look to see in a future WordPress release.
Until then, I hope you enjoy this awesome WordPress update!