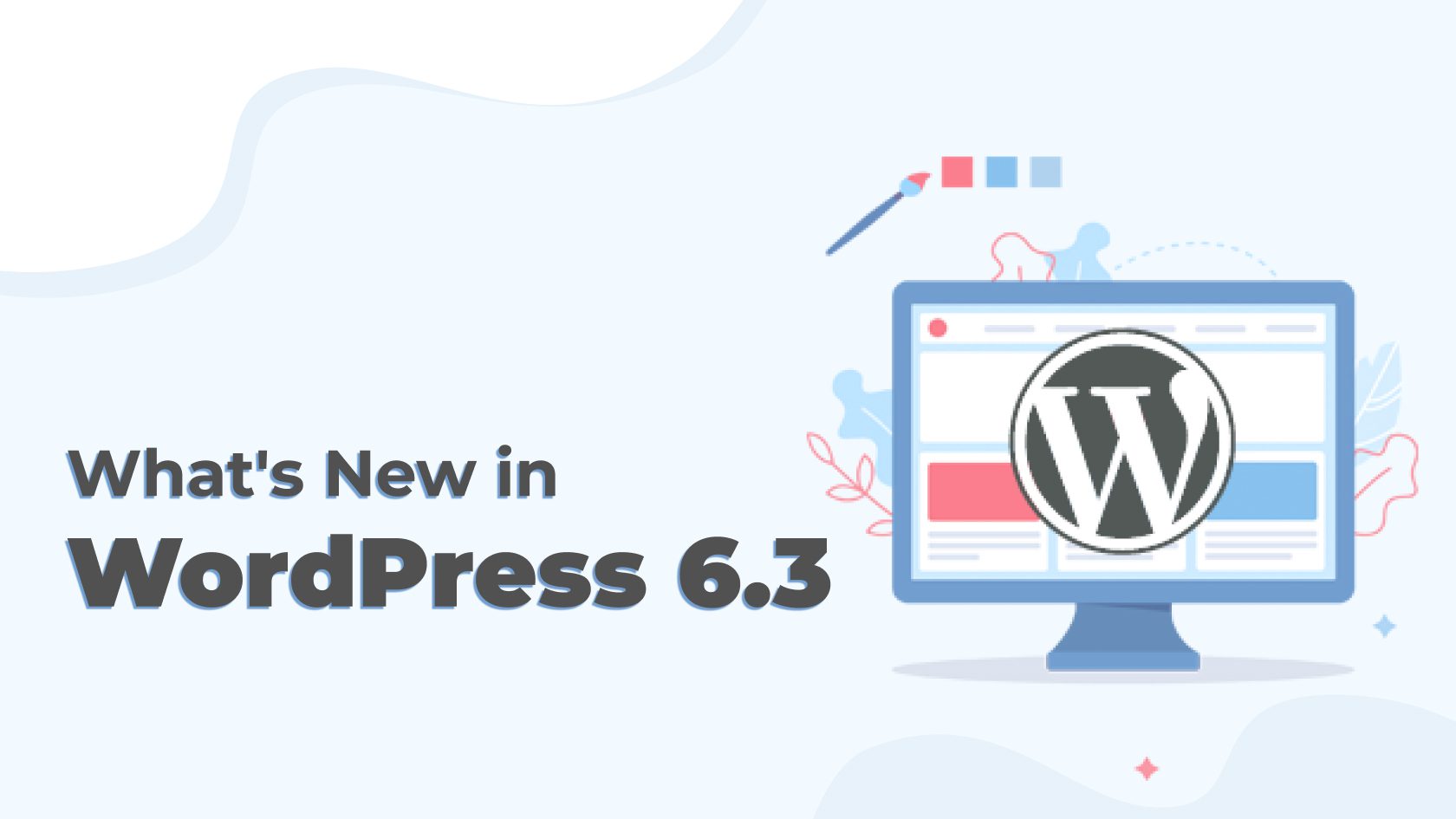 WordPress 6.3 was released on August 8, 2023. This significant release opens up new possibilities for the creative expression of designers, creators, and website builders. Powerful tools and refined controls provide users with confidence and allow them to easily manage their websites.
Do everything in the Site Editor
For the first time, WordPress 6.3 brings together your content, patterns, and templates in the Site Editor. Add pages, browse style variations, create synchronized templates, and enjoy fine-grained control over navigation menus. Spend less time switching between different website areas, so you can focus on what matters most. From creativity to completion, all in one place.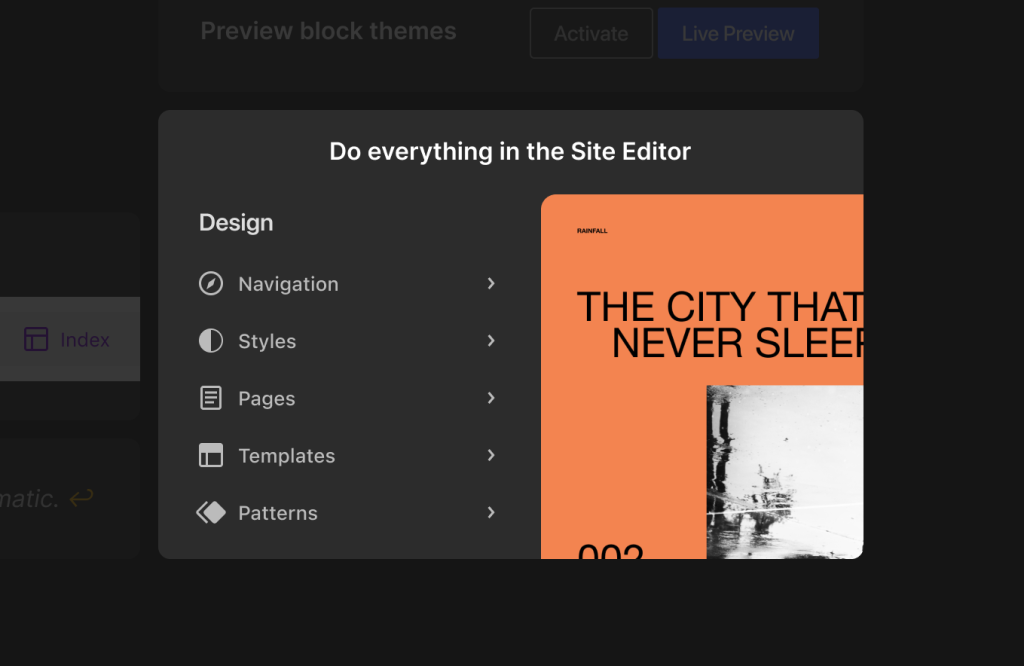 Preview Block Themes
Experience block themes before you switch, and preview them in the Site Editor, with options to customize directly before transitioning to a new theme.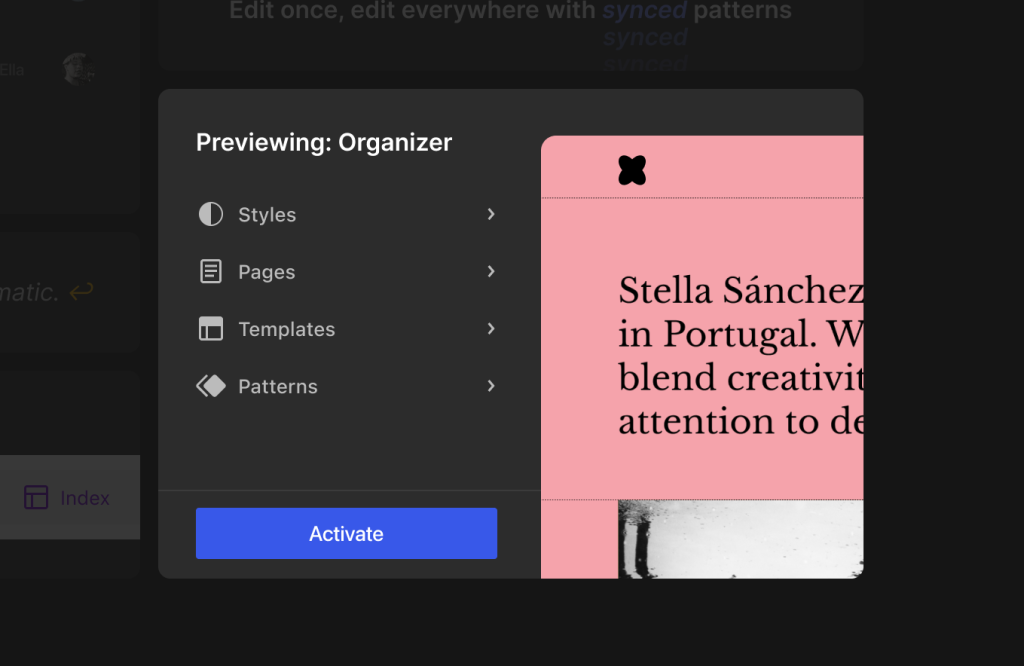 Create and Synchronize Patterns
Organize blocks and save them in 'My Patterns' to use across your entire website. You can even choose whether to synchronize your patterns (formerly known as 'Reusable blocks') so that a change applies to all parts of your website. Alternatively, use patterns as starting points with the ability to customize each instance.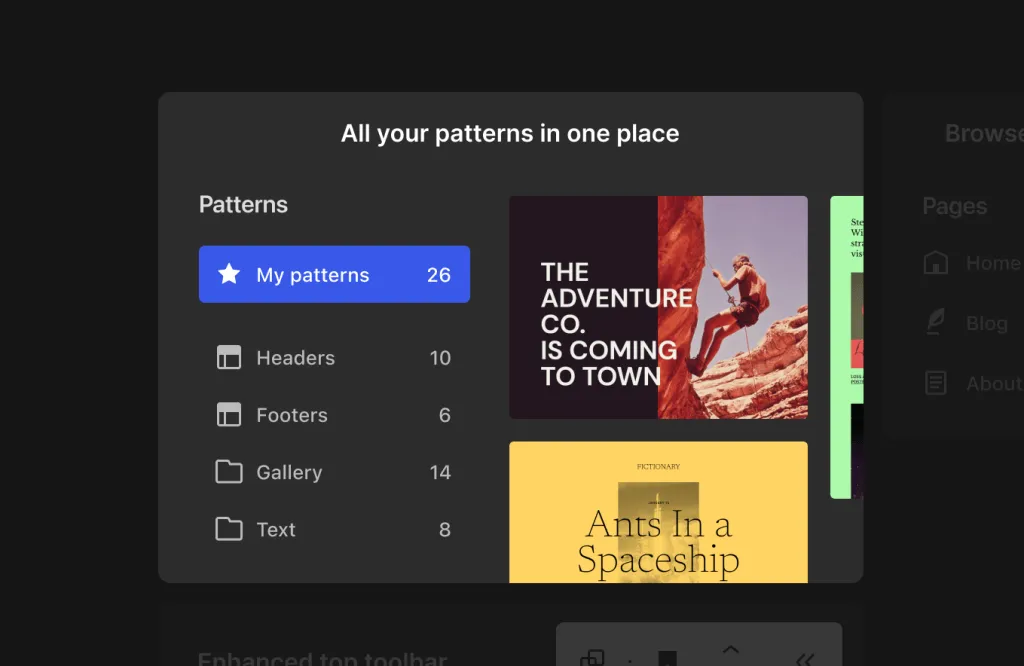 Work Faster with Command Palette
Switch to a specific template or open your editing options with a new tool that helps you quickly access extended functions. With simple shortcuts (⌘+k on Mac or Ctrl+k on Windows), click the search icon on the sidebar in Page View or click the Header Bar to go where you need to and do what you need to in seconds.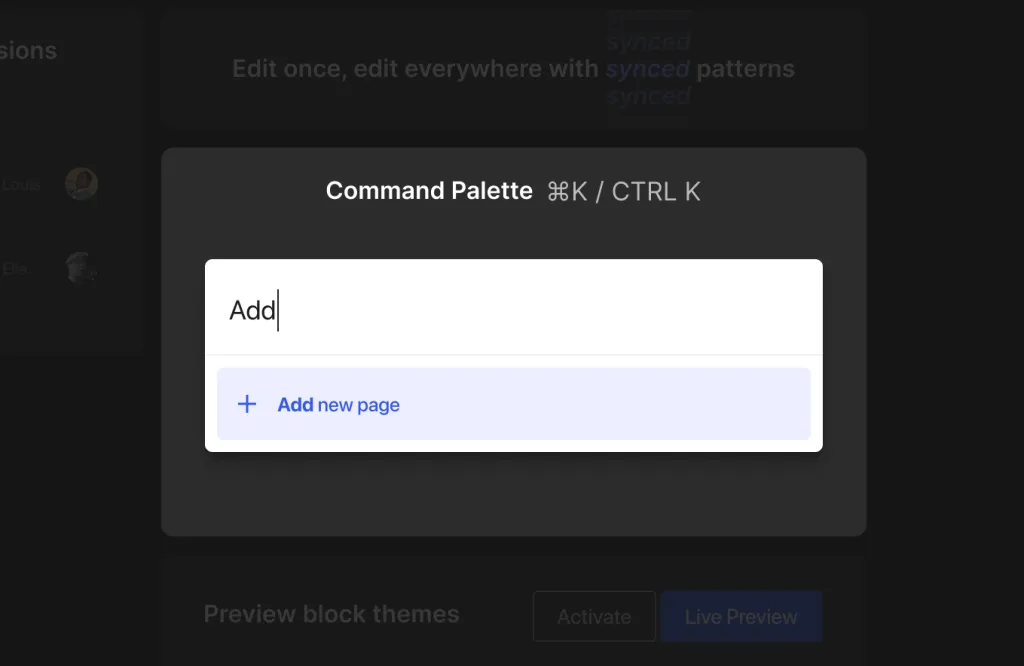 Sharpen Your Design with New Tools
New design controls bring more flexibility for customization, starting with the ability to customize your captions from the Style interface without coding. You can manage your dual-tone filters in Style for supported blocks and choose from theme-provided options or turn them off entirely. Cover Blocks have added settings for text color, layout control, and border options, making this powerful block even more versatile.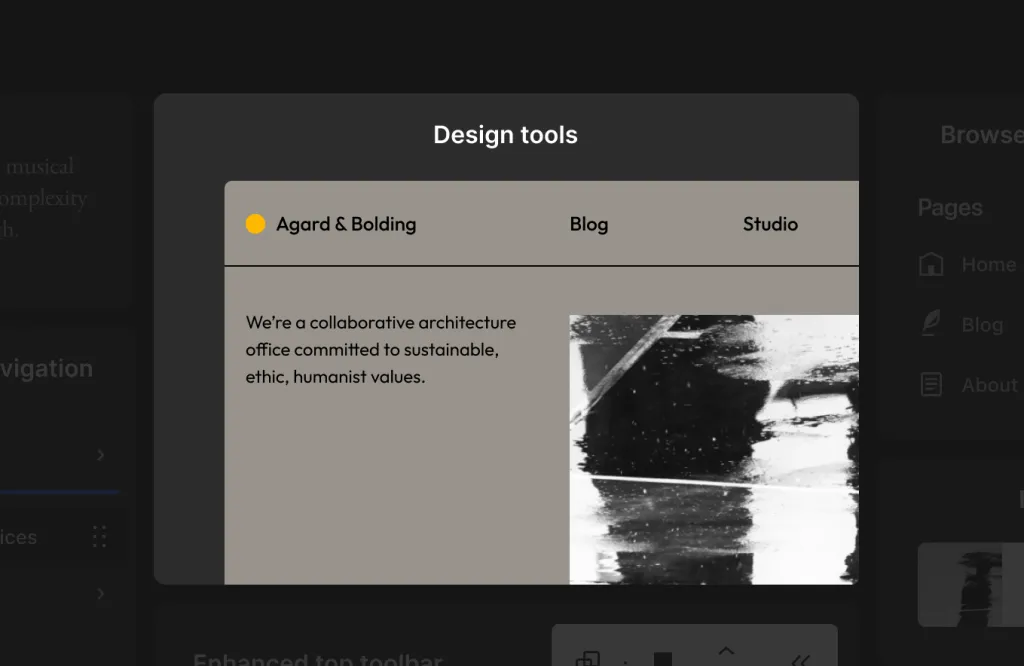 Track Design Changes with Style Revisions
With the new design checkpoint, you can now see how your website looked at a specific point in time. Visualize these revisions along a timeline and access a one-click option to restore previous styles.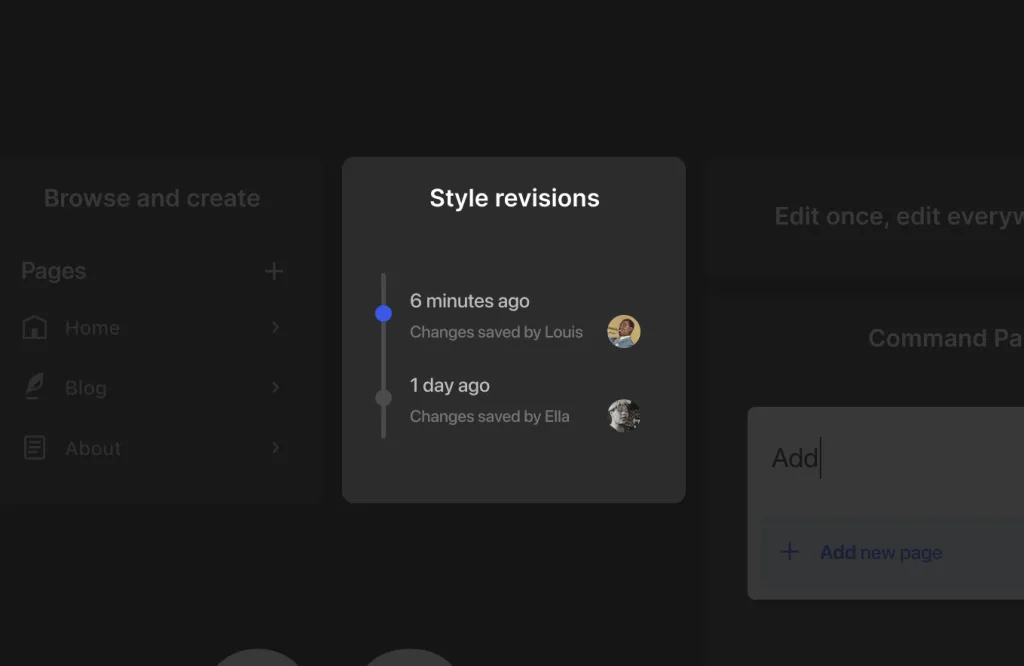 Create End-of-Page Footnotes with Footnote Blocks
End-of-page footnotes add convenient references throughout your content. Now you can add and link end-of-page footnotes to any paragraph.
Show or Hide Content with Details Blocks
Use Details Blocks to avoid spoilers, create interactive FAQs, or hide lengthy paragraphs under a header.
Conclusion
WordPress 6.3 brings a host of exciting features and improvements that empower users to take their website creativity and management to the next level. With enhanced tools for design, efficiency, and customization, this update continues to make WordPress a go-to platform for individuals, designers, and developers alike. As we explore these new additions, it's evident that WordPress remains at the forefront of web content management, ensuring a seamless and innovative experience for all its users. Don't miss out on the latest advancements; update to WordPress 6.3 and unlock a world of possibilities for your website.