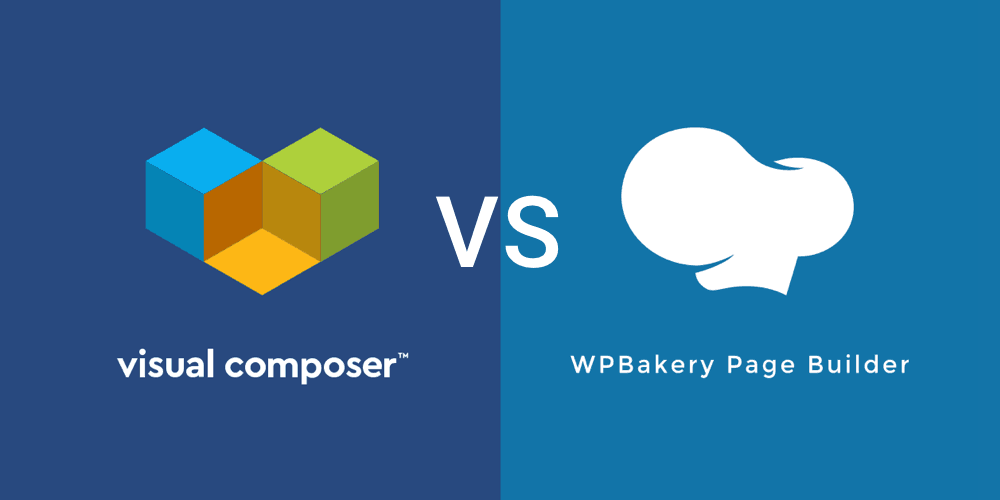 In order to clarify things, Visual Composer is a Website Builder, and WPBakery is a Page Builder, both different and independent products. WPBakery is used specifically for the content part of the website, while Visual Composer can help you create an entire website, including Headers and Footers.
In the article below we will discuss both Visual Composer Website Builder and WPBakery Page Builder: their main features and the difference between them.
Visual Composer Website Builder
Visual Composer Website Builder is a completely new WordPress builder plugin which was released under the Visual Composer trademark. Carefully tailored for user experience and performance, it combines the greatest features of a website builder in a completely new way with fresh ideas never seen before in WordPress.
This powerful website builder is a simple to use drag-and-drop website builder that will change the way you work with WordPress forever. It introduced a totally new and more intuitive way of creating a website.
For those looking to create advanced and professional websites, Visual Composer Website Builder is the right choice. The website builder is great for WordPress experts as well as for beginners. It lets you create stunning websites using tons of elements, powerful extensions, and gorgeous templates.
Visual Composer Website Builder was crafted with simplicity in mind, offering its users an easy-to-use interface and lots of extra useful features.
Let's have a look at some of the best features Visual Composer Website Builder has to offer:
– Drag-and-drop website editor
The simple drag-and-drop content elements will help you design any layout you want with ease. You can easily move content blocks directly from the library to your page and see all the changes instantly. Unlike WPBakery Page Builder, Visual Composer Website Builder is not short-code based. No coding is needed at all!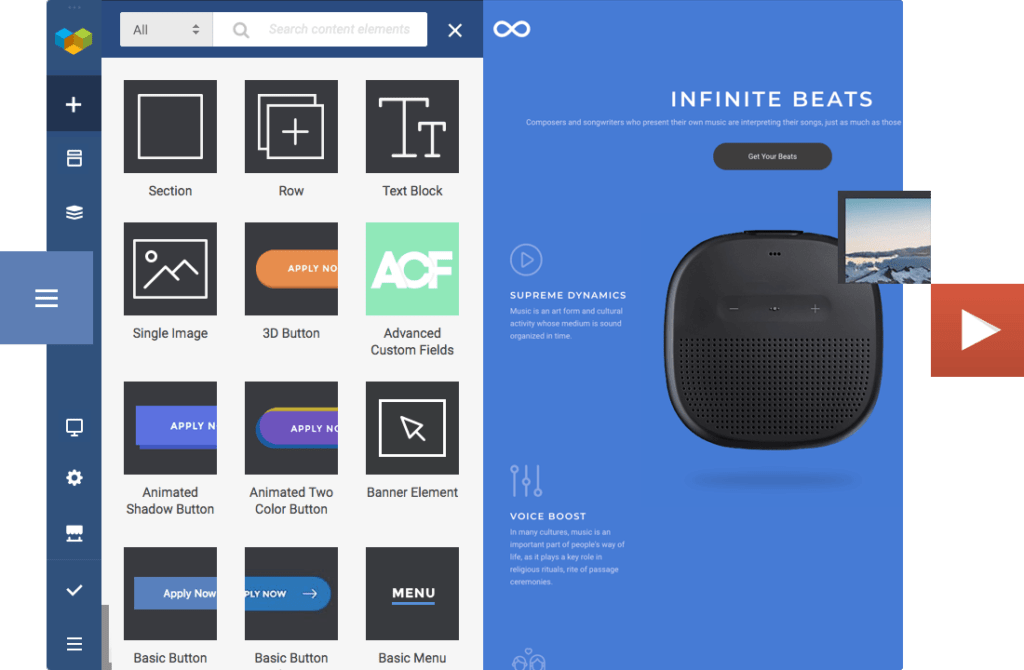 – Professional Templates
You can choose from lots of high-quality website templates which were pre-designed especially for you. These awesome templates are suitable for any kind of websites, such as online shops, portfolio and business websites, and many more.
– Visual Composer Hub
Visual Composer Hub is actually a cloud which stores all the available elements. Go premium and gain access to the Hub for exclusive ready-to-use content elements, high-quality templates, and extensions. There are no limits to the number of downloads so you can scroll through the list of add-ons and select anything that interests you.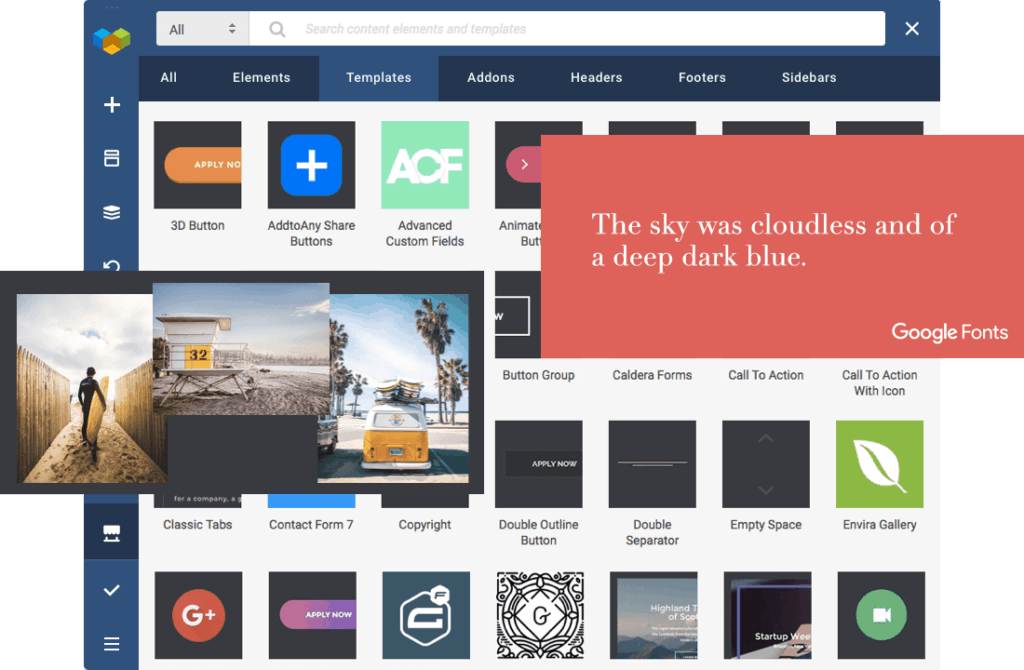 – Header, Footer and Sidebar Editor
Usually, these are defined by the theme you're using. When professionals need to change them, they need to edit the code. With Visual Composer Website Builder, you'll be able to change the layout of the header and footer quickly and easily.
The sidebar editor, in particular, is a great feature as it allows you to add products and categories, which means there are more customization options for sites that use WooCommerce. If you don't have products to place in the sidebar, you can always use the sidebar editor to add social media widgets or advertisements.
– Custom Page Layouts
This flexible website builder allows you to create custom page layouts with a great deal of ready-to-use content elements, such as simple text blocks, videos and images, social media integration, animated buttons, advanced hero section and more.
– Responsive design
The website builder offers complete responsiveness which will make your website mobile friendly. You can easily adjust the settings for any device types without any coding.
– Optimized for WordPress
You can use Visual Composer Website Builder with any WordPress theme with a minimal footprint on your website's performance.
Compatibility with other widely used WordPress plugins
Fortunately, you won't encounter problems with compatibility issues when using Visual Composer Website Builder. Popular plugins like Contact Form 7, Slider Revolution, EventsOn Calendar, and MailChimp are supported.
– For full details, visit Visual Composer Website Builder.
Visual Composer Website Builder simplifies the process of creating a gorgeous looking website in WordPress. As a result, the website building process will become easier and more fun thanks to the creative freedom to express your ideas. When you have creative freedom you can express yourself better, therefore you can come up with better design solutions.
WPBakery Page Builder
In a nutshell, WPBakery is a Page Builder only and has limitations that Visual Composer Website Builder doesn't have. WPBakery takes care of the website's content creation, while Visual Composer aims to offer solutions for the building of an entire website.
WPBakery will help you create unique WordPress pages thanks to its simple drag-and-drop builder. It works seamlessly with any WP theme, includes frontend and backend editors, and comes with lots of other useful features that will allow you to create beautiful pages.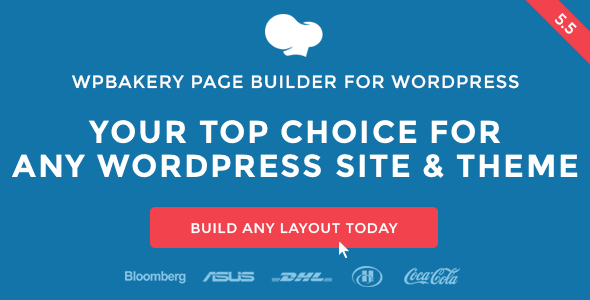 On the other hand, Visual Composer Website Builder comes packed with tons of cool and useful features, which will help you create your perfect website. You can easily customize your headers, footers, and sidebars, utilize multiple page layouts and tweak different mobile editing options.
Important features also exclusive to Visual Composer Website Builder include keyboard shortcuts, background options, instant column resizing, custom widget support and obtainable developers license.
Conclusion
If you're in the market for a website builder, you won't have trouble finding a list of competitors in the industry. However, there are several reasons why Visual Composer Website Builder is one of the most popular website builders for WordPress. It has a free version that lets you build a basic website in no time. To create a more advanced website, its Premium license offers unlimited access to 100+ content elements and dedicated customer support. Visual Composer Website Builder differentiates itself with its evergreen marketplace – a library of ready-made elements, templates, and add-ons that can be easily downloaded from the Visual Composer Hub.
@85ideas.com