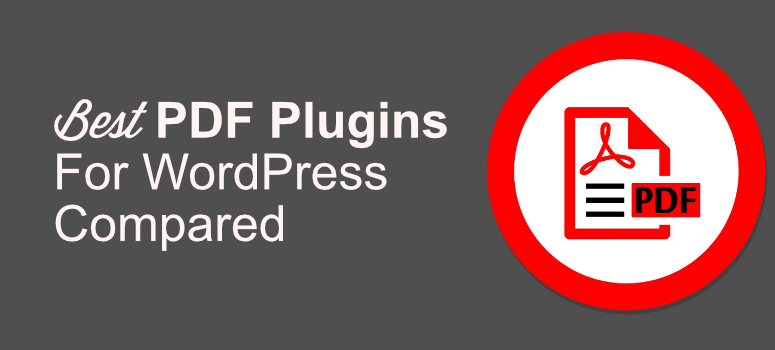 Are you looking for a PDF viewer plugin for your WordPress website? The PDF file format enables your users to open, review and print the documents that are published on your site.
With the PDF format, you can compress high-quality files to a relatively smaller file, in turn saving your bandwidth as users download it. You can even enable password protection on your PDF documents to restrict unauthorized access.
Unfortunately, WordPress doesn't let you generate or embed PDF files in posts or pages by default. Luckily WordPress offers tons of amazing plugins to view PDF files from your site without coding a single line.
What Does a WordPress PDF Viewer Plugin Do?
With a PDF plugin, you can embed a full WordPress PDF viewer into a WordPress post or page. When a user lands on your site, they can view these files in the form of a book by flipping through its pages. They can also zoom in to take down notes and print these pages.
The PDF file is especially helpful when you want to publish huge documents on your site. With a WordPress PDF plugin, you can embed a pdf file that users can view, download and print with a click.
In this article, we'll show you some of the best PDF plugins and compare their features so you can decide which one is the best option for your site.
1. PDF Viewer for WordPress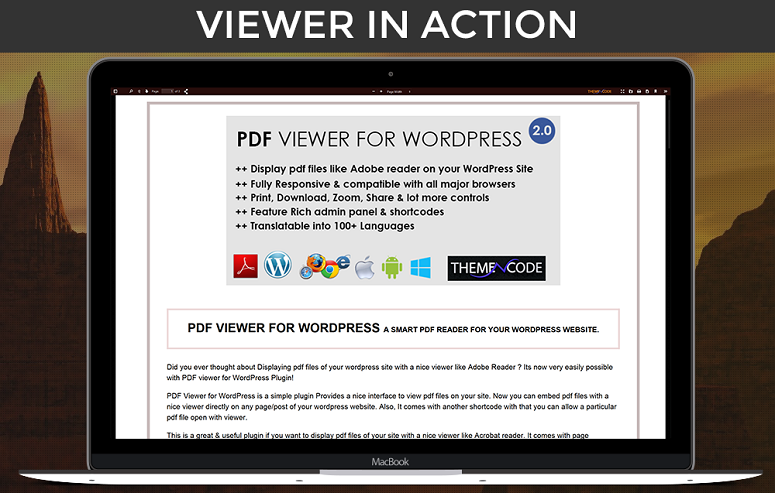 PDF Viewer is one of the best selling premium WordPress PDF plugins that lets you embed and display PDF files on your website easily. The plugin is super flexible in terms of customization as well. This makes it easy to work on the appearance of your posts or pages.
You can add options like Find, Download, Share, Email to Friend, Page Navigation, Zoom, Print, Open, etc. to enhance PDF using experience. If you have a WooCommerce site, you can display the product pricing list, brochures, and flyers or generate an invoice with PDF. This can be done on the product page or on any post or page on your website.
The plugin supports bookmarks and links and is also multilingual. This PDF plugin is very well documented and offers great support.
2. dFlip PDF FlipBook WordPress Plugin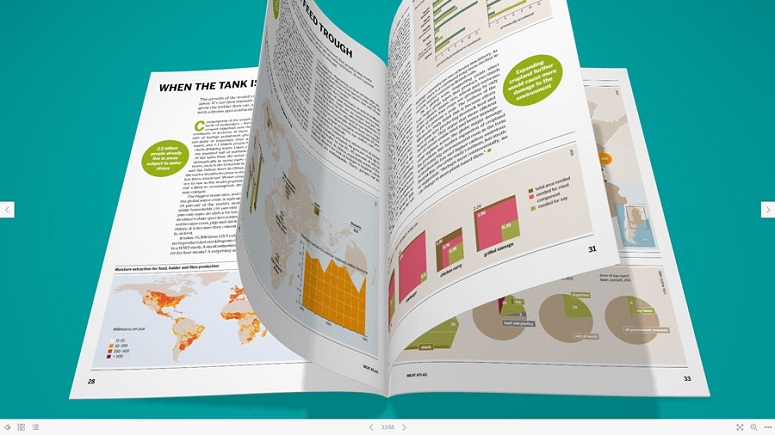 Just like the name suggests, dFlip PDF Flipbook offers a wonderful 3D flipbook experience to its readers. Using this plugin, you can easily create a PDF flipbook within minutes without coding.
These books can either be text or images based. It offers great support for images and you don't even need a traditional PDF to Image converter. If your PDF is opened in a browser that doesn't support 3D, the plugin takes care of that for you by making it look as stunning as it would appear on a 3D supported browser.
This PDF plugin is fully powered by CSS. So even if your file contains heavy texts, you don't have to compromise on its quality.
3. WooCommerce PDF Invoices & Packing Slips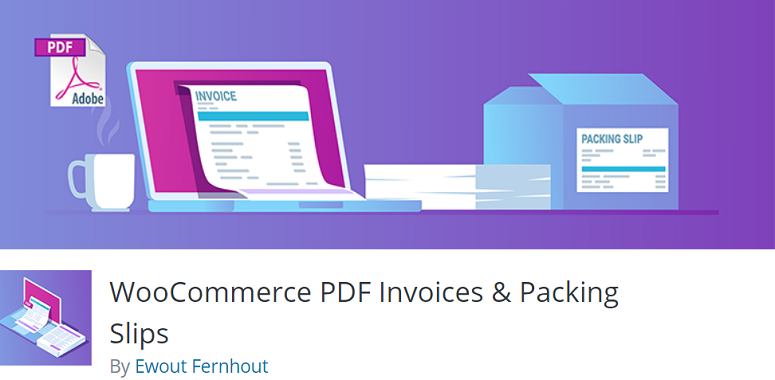 WooCommerce PDF Invoices & Packing Slips is particularly useful if you're running an online store. With this extension, you can send a PDF invoice to all the order confirmation emails sent out to your customers. It offers visually striking templates to make your invoices look professional. If you want to edit and customize your invoices, that's possible too.
You can also generate PDF invoices, credit notes and packing slips in bulk. If you want to create lengthy invoices, you can number them in sequence. This option also allows you to custom format your numberings. WooCommerce PDF Invoices & Packing Slips supports various languages. So if you want to localize your invoice or packing slip, it can easily be done.
You can also insert your custom logo in the header of these invoices, select the paper size (letter or A4) and even modify the shop data/footer/disclaimer, etc. on the invoices & packing slips.
4. PDF Embedder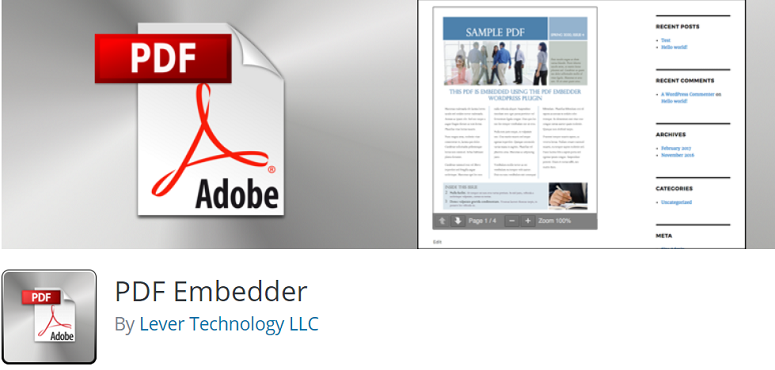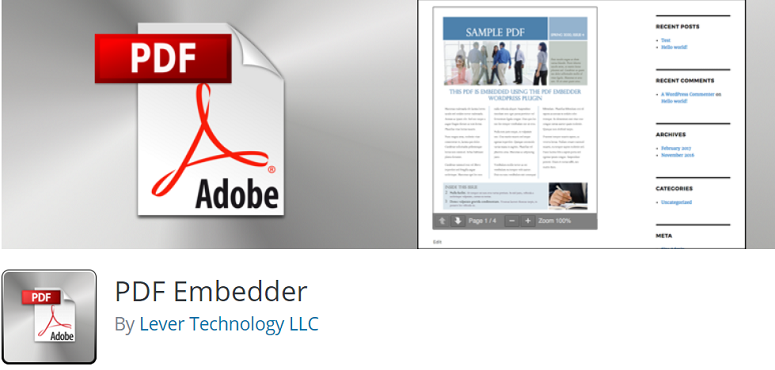 PDF Embedder is another amazing WordPress PDF plugin that you can try out. If you want to add a PDF file in your WordPress site, this plugin makes it quick and easy. All you need to do is upload your PDF file just like you upload your images and you're done. The plugin will automatically work on its size and you have the option to customize the size as well.
You can then embed the shortcode generated by the plugin within your posts and pages. The plugin also lets you add the Next/Prev button for easy navigation.
You can even let your users zoom in if they want. The free version doesn't offer the Download option. To add that option you need to use the premium copy.
5. PDF and Print
PDF and Print is a user-friendly and flexible WordPress PDF plugin that lets you create PDF files that can be easily archived, shared and saved. You can add these files to any post or page on your website. To make your PDF files look the way you want, it offers customization options too.
For example, you can easily align your buttons on different positions, add buttons to widgets, select button type (image, text, etc) and more. You can also select the PDF action. You can either make these files downloadable or make them open in a new window. This plugin offers incredibly simple settings. You can also localize it in different languages. It supports RTL languages.
6. WP Advanced PDF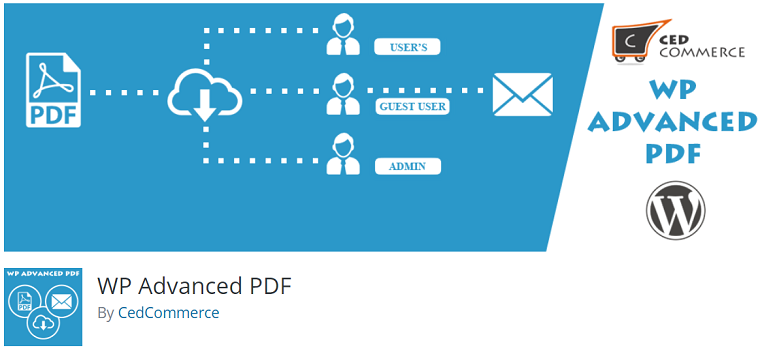 If you want your users to create a PDF of your blog posts and pages, then try using the WP Advanced PDF plugin. It's a great option for sites that offer online classes or publish knowledge-based posts. You can also use it on membership sites and use its features to limit access to the PDFs to members only.
It also lets you use custom fonts for your PDF file texts, add a logo in the header, add watermark text and image to your PDF and more. You can change the margins and alignments to enhance its appearance. The plugin offers Post Id as its default file name but you can change it to pdf if you want.
7. WordPress PDF Light Viewer Plugin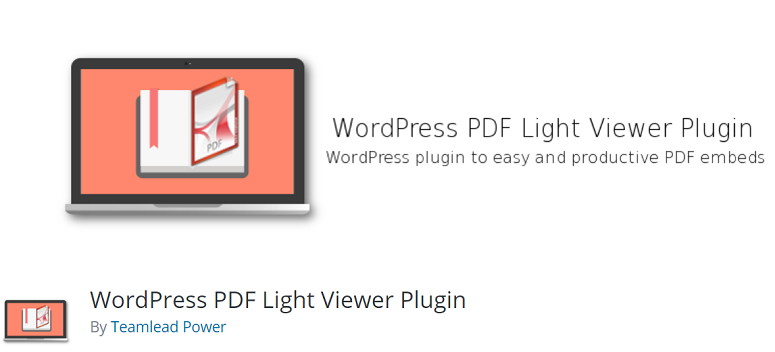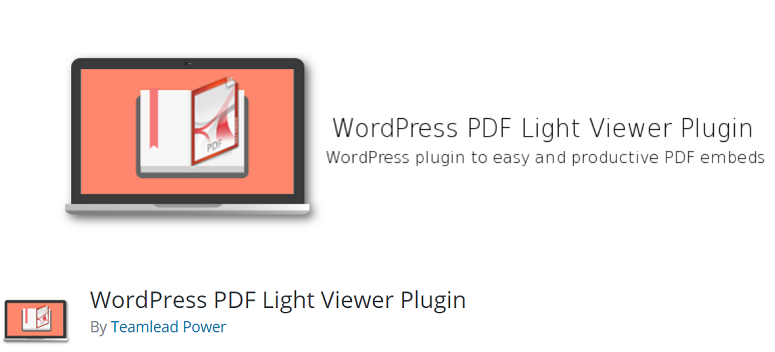 The next WordPress PDF plugin in our list is the WordPress PDF Light Viewer Plugin. This is a great option for adding pdf files of any size to your website. Regardless of your document size, you can easily embed it in your posts and pages.
You can then add the lazy load option, zoom feature and navigation option too. The plugin supports translations to different languages. To make it convenient for your users, you can enable the download option too. It also has the option for enabling bulk pdf download. The plugin is developer-friendly and is well documented.
8. Send PDF for Contact Form 7

Send PDF for Contact Form 7 is another fantastic option you can try out.To use this WordPress PDF viewer plugin, you'll first have to use the Contact Form 7 plugin. This plugin will add conditional logic to the form generated by Contact Form 7.
With this plugin, you can send an email with the pdf that you've generated. The plugin has already been downloaded by more than 9k users and received a 4.8-star rating. It's compatible across browsers and the pdf generated by it looks stunning across devices.
9. Print, PDF, Email by PrintFriendly

Print, PDF, Email is a wonderful pdf plugin that lets you create clickable pdf links that can be customized according to the required paper size. Once the pdf is generated, you can customize them as well. You can enable or disable the print and email options. You can also add a button to these files and then style it just like you want it to appear.
The plugin has the option for letting you add copyright to your pdf. You can use your own CSS too if you want to be more creative. The good thing is that the plugin supports both Java and Non-Java scripts.
10. Gravity PDF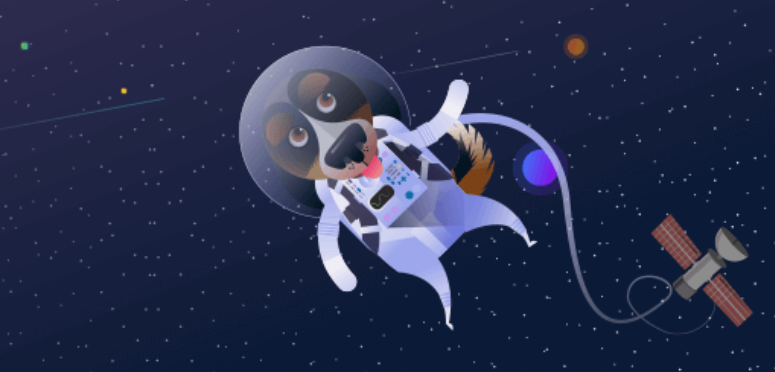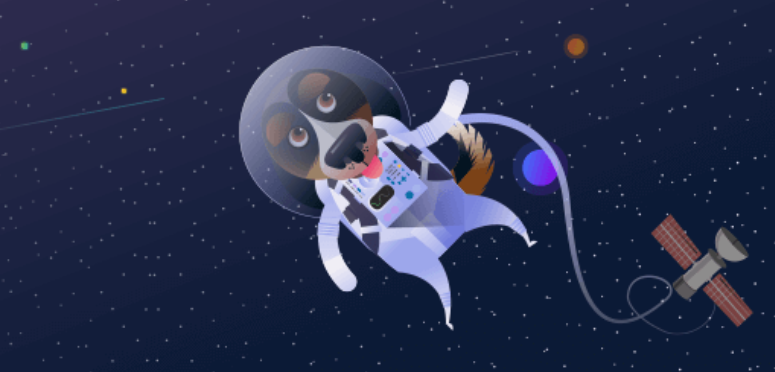 With Gravity PDF, it's easy to generate digital pdf documents. The plugin offers 4 beautifully designed templates that can be used for styling your pdf files. To give it a better look you can further customize it by changing its color, fonts, etc.
The plugin also offers the option to brand your pdf files by adding your company logo. It supports all languages including Chinese, Japanese and RTL. You can use it alongside the Gravity Forms plugin and enable the option of automatically emailing the pdf to your users as soon as they complete filling out the form.
You can also add advanced options like restricting the pdf access until payment is made. This feature is a great one for membership sites or sites that sell digital products like a pdf.
That's it. These are some of the best PDF plugins for WordPress that you can try out. We hope you found this article helpful. If you did, you might also want to check out how to create an online store.